Blue Carnation - solo violin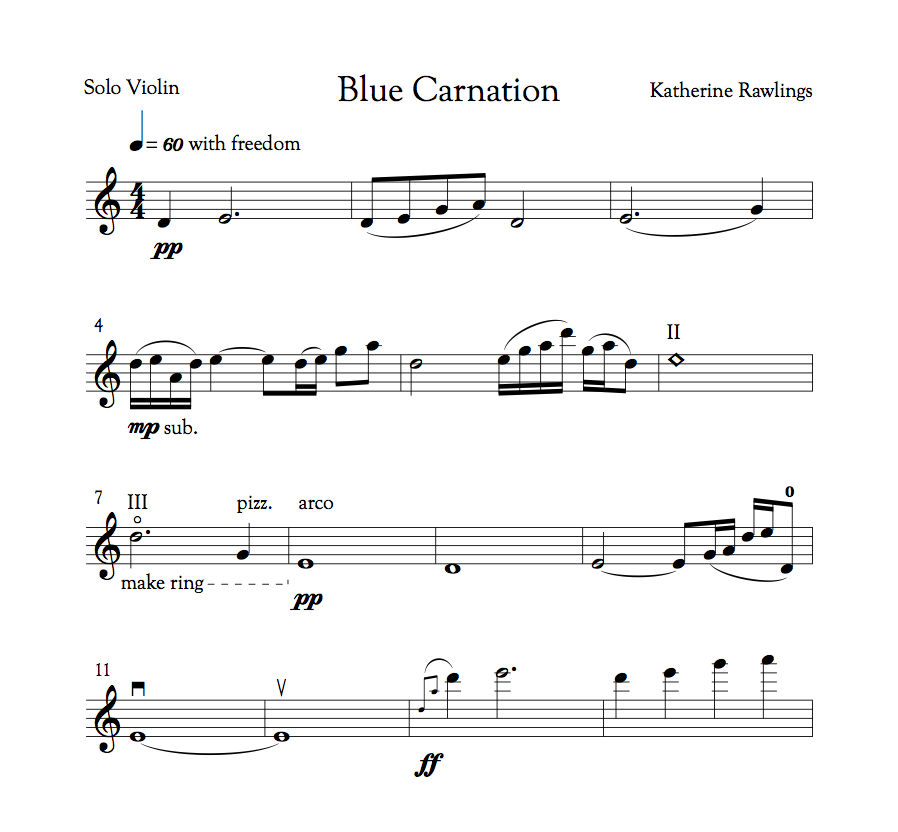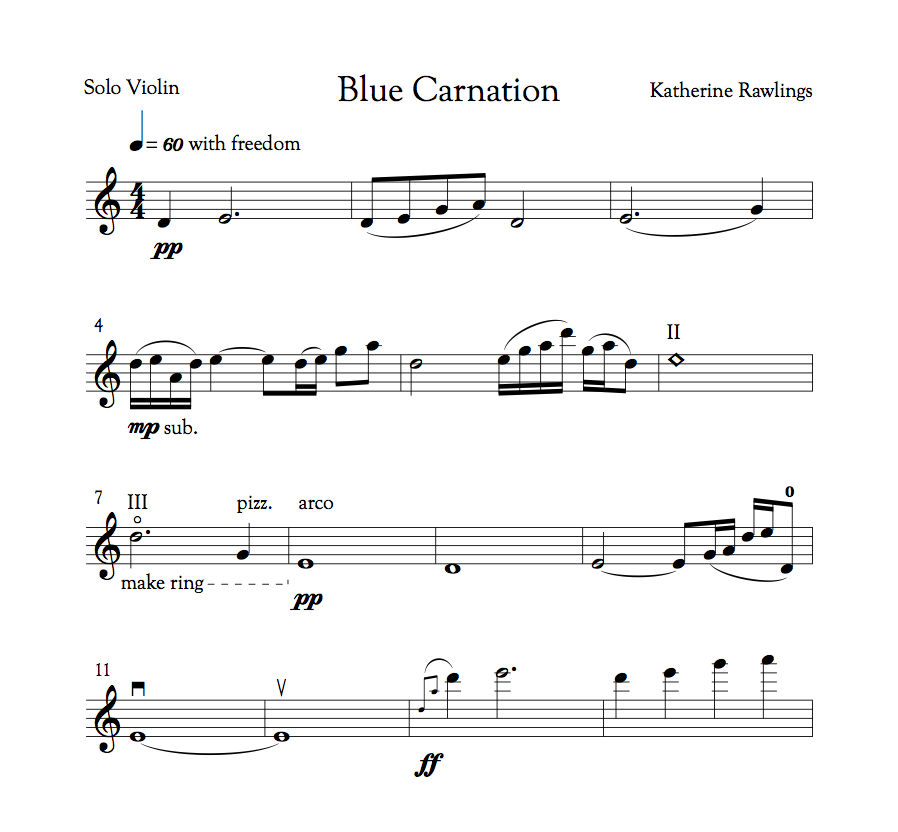 Blue Carnation - solo violin
Purchase format
PDF of sheet music with program notes (A4 page size)
Music is 3 pages long.
Duration: 4 minutes.
" I love your Blue Carnation for solo violin, Katherine. Forgive me if I think it sounds like the northern lights of Canada."
Barbara Hart - The Northern Lights Quartet
Precise Instrumentation
Solo Violin
Program Note
One year I was given blue carnations as a gift for my birthday. They were so beautiful and they seemed to last forever. They were genetically engineered flowers, and although they were called blue carnations, they were more of a pale purple colour. The idea of engineering a flower to last longer, and to have a colour contrary to what occurs naturally, really intrigued me. It aroused certain conflicts in my mind. On the one hand the very notion of genetic engineering conjured up images of discoloured tomatoes that are leathery and tasteless, and children who are completely identical to their parents, present and future possibilities that are unpleasant and disturbing. On the other hand the beauty and strength of the blue carnations I was given appeared superior in many ways to a naturally occurring carnation.
Drawing inspiration from this concept, in this piece, I have attempted to musically convey a sense of beauty laced with fear and uncertainty.
Performance Information
Blue Carnation, was first performed by David Pietsch, at 'A Concert of New Works by Katherine Rawlings, Damien Mizzi and Tony Tenace', held in Melba Hall, at The University of Melbourne, Parkville, on the 25th of October 2001.