Gerbera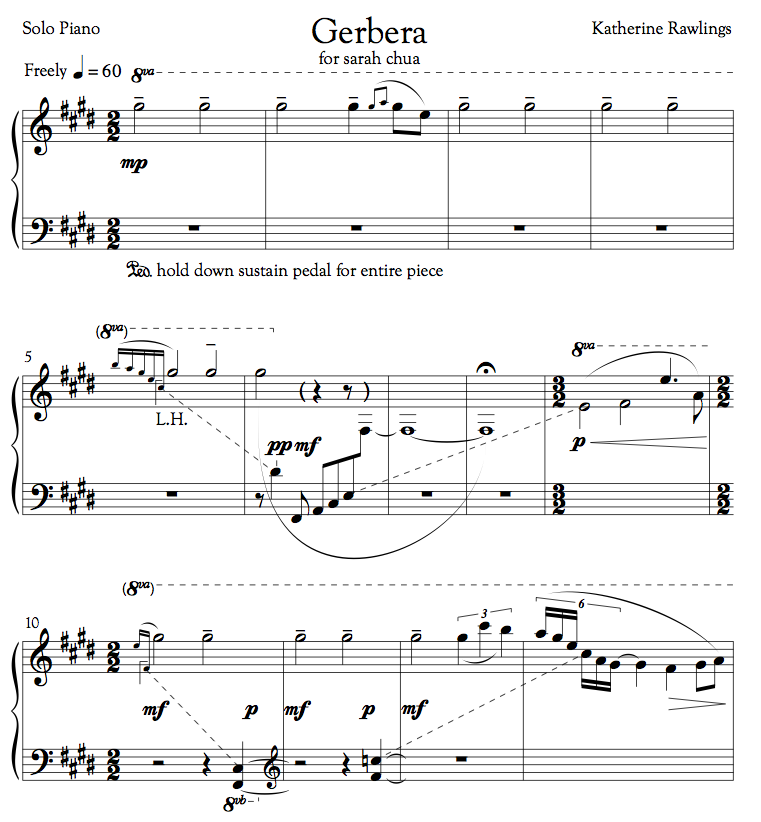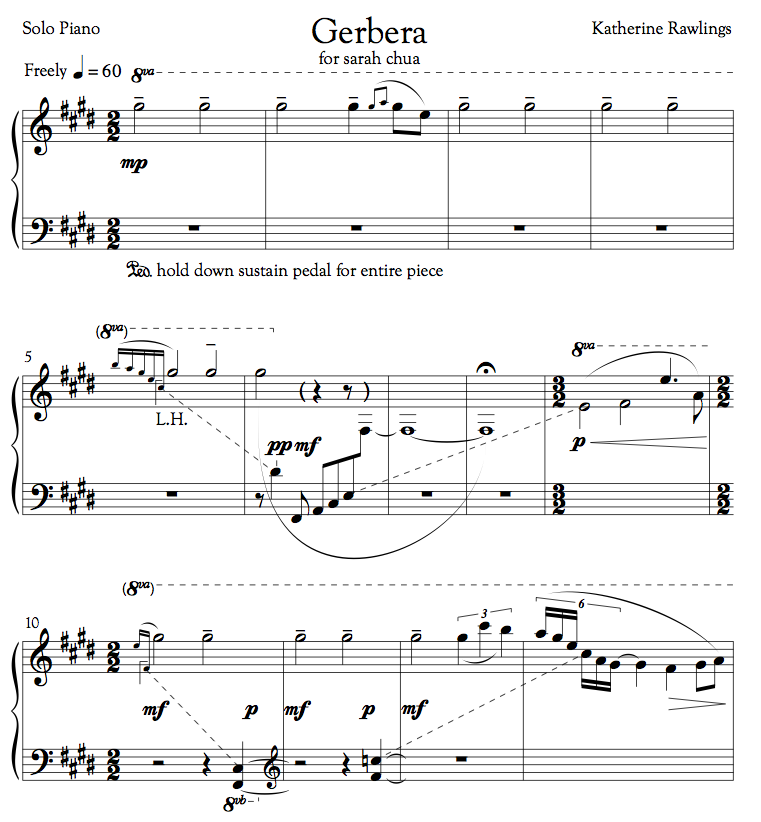 Gerbera
Purchase format
PDF of sheet music with program notes (A4 page size)
Music is 5 pages long.
Duration: 5 minutes
Performance Directions
Please take note of the many clef changes. Grace notes are important. They should be brought out as part of the melodic line. Do not crush grace notes. The performer is required to hold down the sustain pedal for the duration of the piece.
Precise Instrumentation
Solo Piano
Program Note
Written for Sarah Chua
The music for Gerbera began as a representation of the beauty I observed in a red flower and evolved into the thought of why beauty should exist at all. It seems almost out of place that beauty and love should dwell amongst pain and horror. Perhaps, in the end, this beauty is the only thing that keeps us alive.
Performance Information
Gerbera was first performed by Sarah Chua on the 30th of October 2002, in a composers concert in Melba Hall, The University of Melbourne.
Gerbera was expanded into a twelve-minute work entitled a strange place for beauty in December 2002.